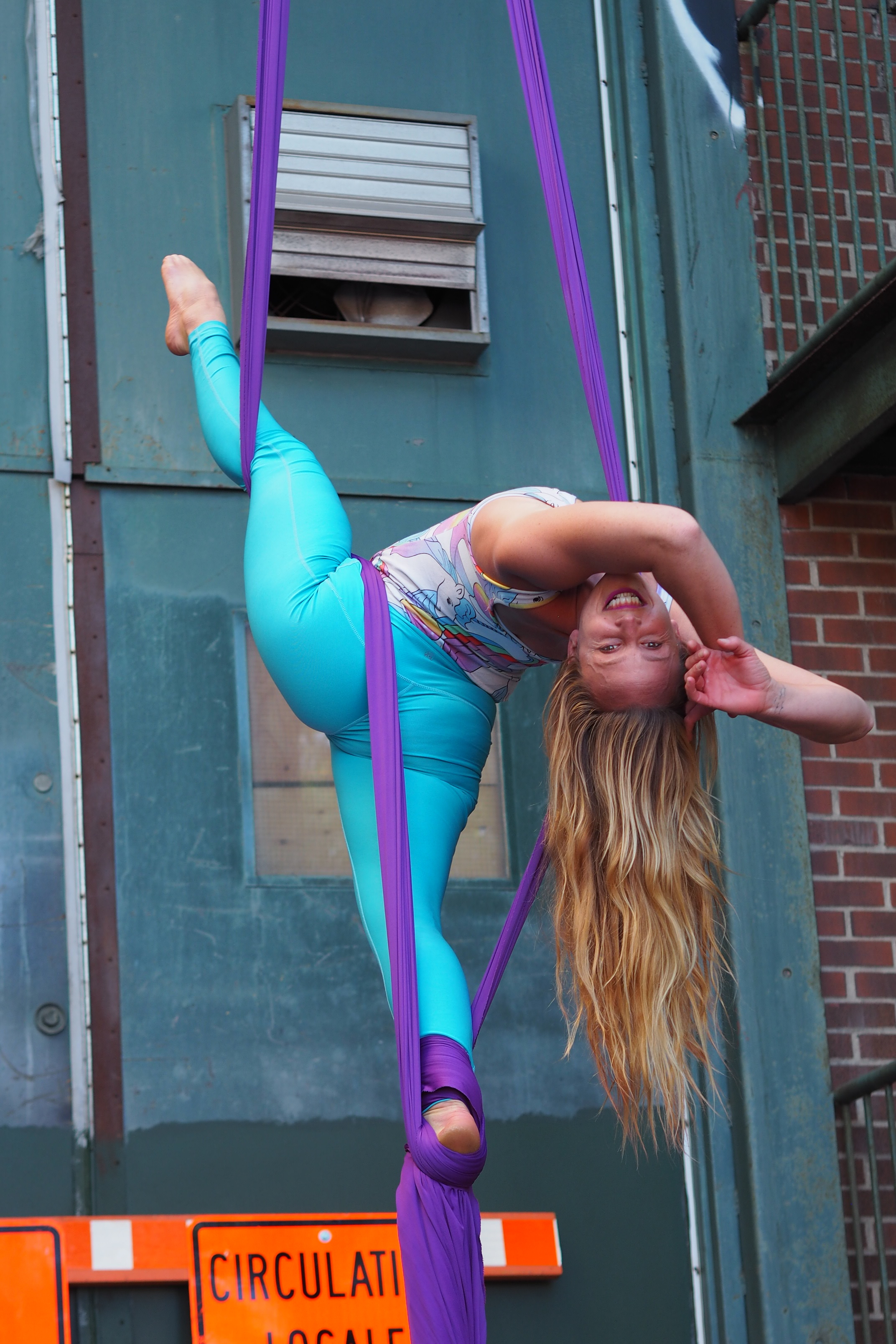 Specializations
TEACHER TRAINING
Accredited by the Yoga Alliance as Continuing Education, the 30 hours Aerial Yoga Teacher Training is given by CircAsana, experts in the field. The program is available to both yoga teachers and aerial practitioners to certify all participants as Aerial Yoga Teachers. The certification covers everything from anatomy, alignment, philosophy, teaching, sequencing, positive psychology, fear reduction techniques, the yoga of business, rigging theory and fun flips, tricks and creative expression elements.
Next AYTT two weekends Oct 2-4 and Oct 11-13 2020
PROFESSIONAL PHOTOSHOOTS
Tune into your inner-influencer and get yourself a few instagram jewels, schedule a truly unique family portrait session or update your personal portfolio with stunning photographs and videos of your new airborne prowess.
PERFORMANCE COACHING
Find your inspiration and realize figures you thought were out of your reach. Discover new personal heights and how to sequence them together to create a beautiful piece to show in your future event.
OTHER SPECIALIZATIONS ON-DEMAND
Rigging and Equipment

Choreography Creation

On the Road Artist Mentoring

Montréal CirQus Tourism
sale